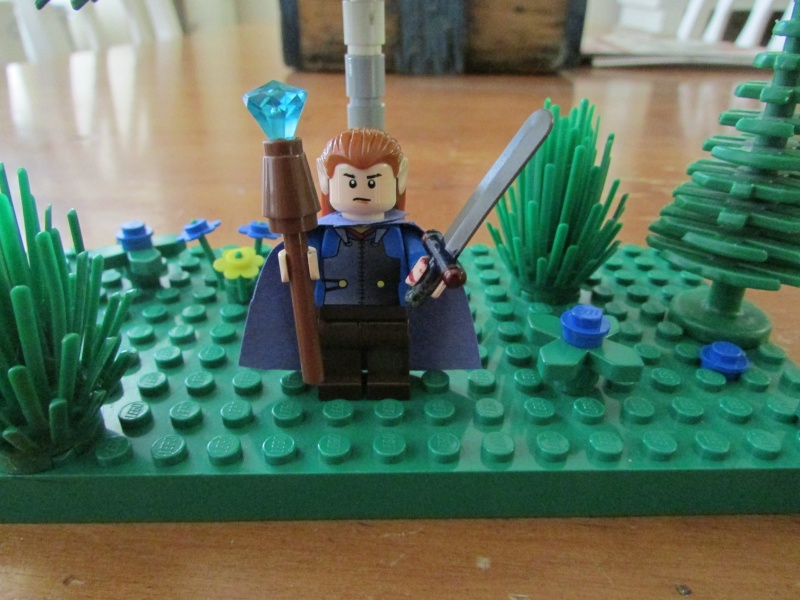 My Elven Sig-fig. :3 He turned out nicely, IMO.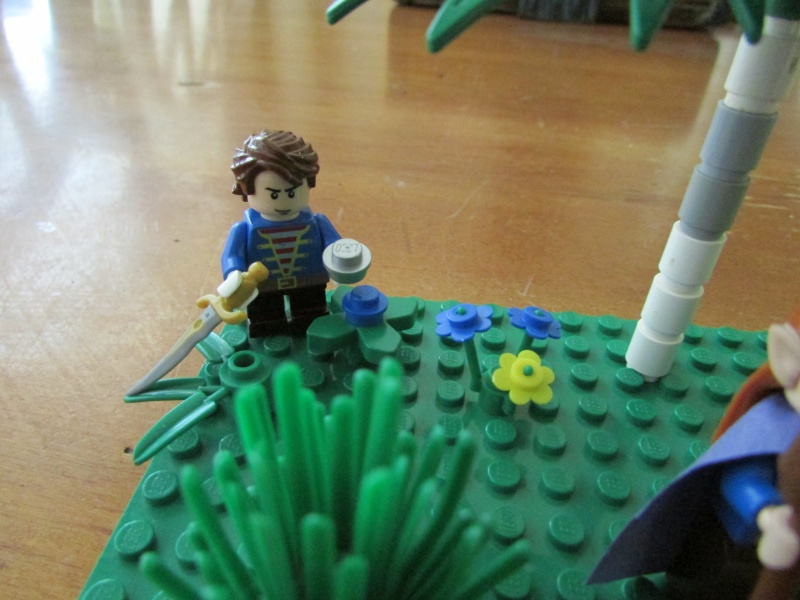 A Hobbit Burglar.

Next up, and Elven Shrine!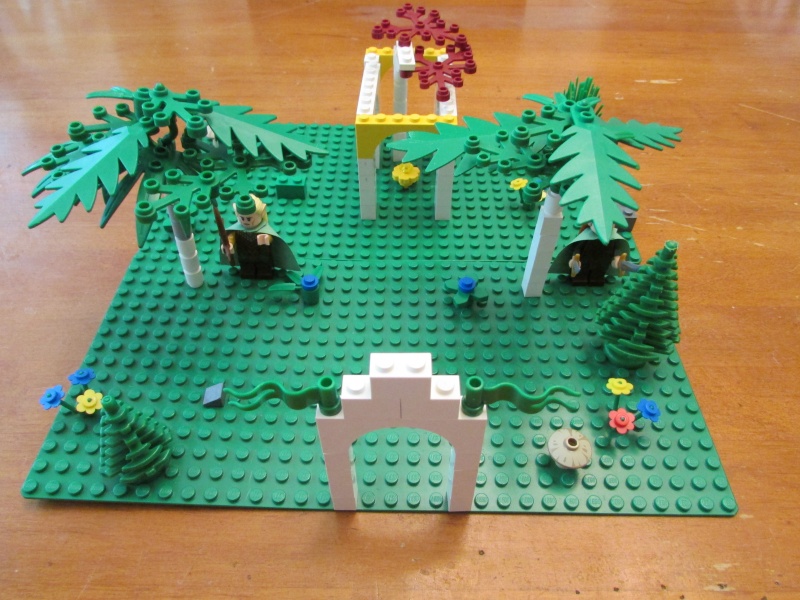 Two elite Elven guardians protect this hrine, and nurture it. In this shrine, lies the last golden flower of the Elves, Lalaith, with its sister tree, Haluthien.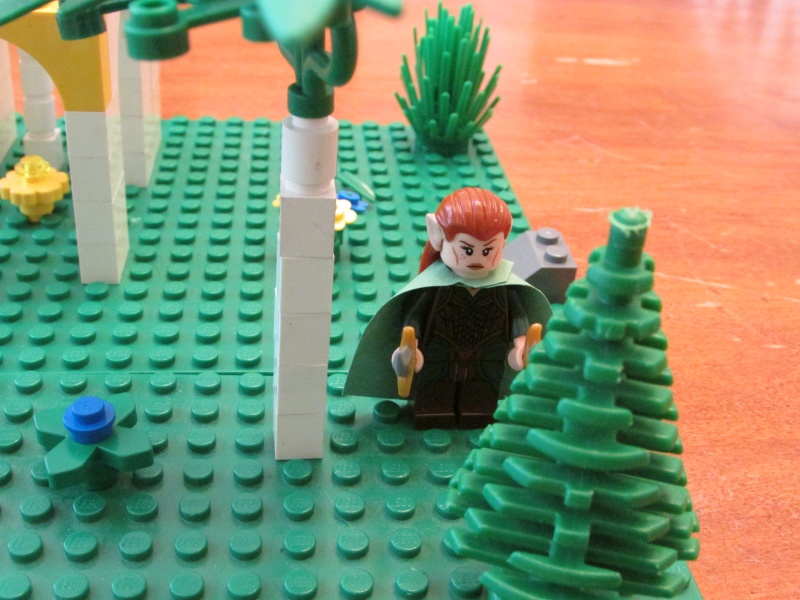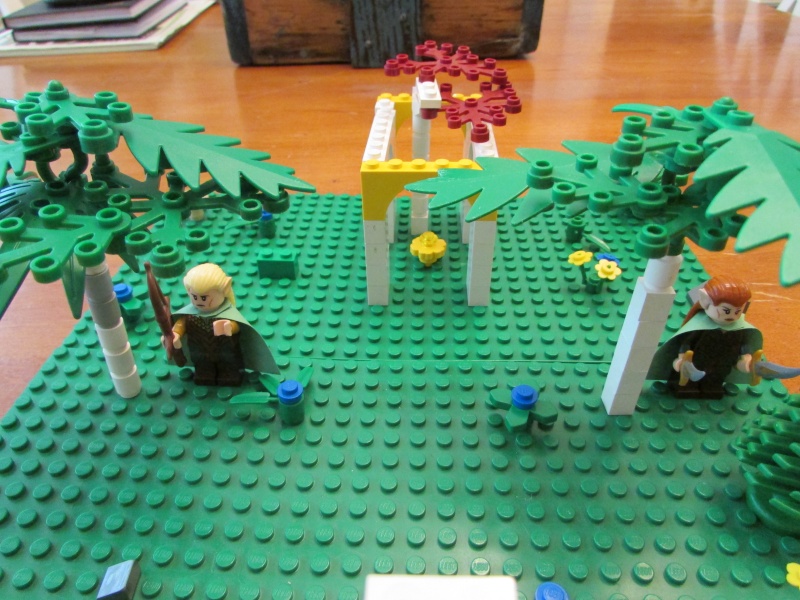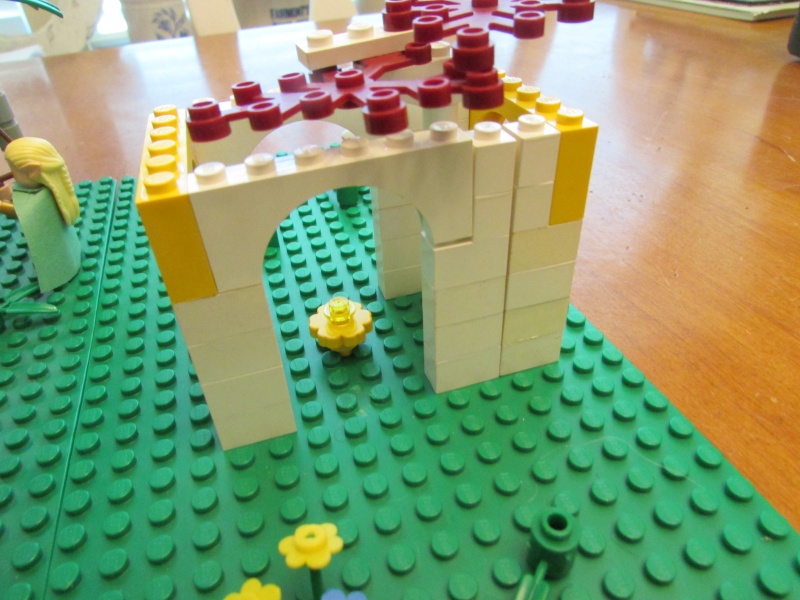 That's it, I hope you guys liked it!

 I did have descriptions for each pic, but I'm too lazy to type them right now.

Anime Elf




Posts :

393


Join date

: 2012-09-21


Location :

The Unknown Regions


Lego ID :

MinifigDesigner


Humor :

Two doses of insanity a day, keeps the psychiatrist away...



Your guys are cool but your background is drab. Its all about presentation.

Crazy





Posts :

1147


Join date

: 2012-06-03


Location :

Deep in the heart... of Texas....


Lego ID :

Aokpisz


Humor :

Okay. Honestly. I have no humor. None. Nada. Big Fat Goose Egg. And by reading this, you are scummbing to reverse psychology.



The minifigures are very cool.

  I'd recommend though to have more colours than green, such as grey/brown/etc, and I'd probably change the red and yellow structure because it seems out of place.
___________________
Takna


TOATUBBY





Posts :

8280


Join date

: 2010-03-30


Location :

The TARDIS


Lego ID :

Takanuva101411


Humor :

I tried to catch some fog. I mist.



NIIIICE figures!!!
My ONE suggestion on the figs is investing in a BrickForge sword, even with that spectacular paint-job, the Lego butter-knife just doesn't do that awesome Elf justice! 

As to the land part, I agree with Snape, I'd add more grays, browns, and other colors of greens... make rocks, dirt, sand, weeds, mud, even a little water. Add way more plants, put some plates about to offer layers to the field. Make some larger shade trees to add levels.
 You have the makings of a good scene, but it needs a bit of detail. Also, if you could ad a rock-wall on the back, with pieces sticking out at assorted angles, it would do a vast amount for the seen.
The structure, I suggest getting rid of the yellow, it doesn't quite work there. I advise building a "hill" of plates on which the structure sits, it will draw more attention to it. As to the flower, might I recommend placing it eon a "stock" of another plant (to make it larger and draw more focus) or even adding a display...  pedestal... pot.... thing on which it rests?
And one final suggestion on the build, I would photograph it on a white sheet or towel that hides the rest of the room, it distracts from the place of plastic.
Anyways, don't let me suggestions discourage you, you've already got the two hardest parts down, getting an idea, and putting it into bricks.
Officially Elzeep





Posts :

1736


Join date

: 2012-07-13


Location :

North Carolina, United States


Lego ID :

dino272727


Humor :

The thing that disturbs me most about LZP is not the fact that we have mutant leanpockets, but that I understand why we have mutant leanpockets





Similar topics
---
Permissions in this forum:
You
cannot
reply to topics in this forum